Carpet Flooring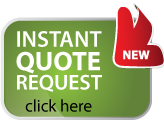 If you are looking to add warmth and comfort to any room in your home, carpet is a great flooring choice. In addition to providing a comfortable place to lounge or play, it can help retain warmth during the winter, can improve indoor air quality, and is among the most economical flooring choices. Nobody knows carpet like M&R. As experts at keeping your carpet clean, M&R Carpet is also an excellent resource when it comes time to buy new flooring. Read on to learn everything you need to know in order to select the best carpet for your home.
---
Choosing the Best Carpet

Carpet is a great flooring choice for your home. In order to pick the very best carpeting for your family, consider the following to help you make your selection.

Location
Where will the carpet be used? For a formal dining room, you might select something more luxurious, while a family room or den may demand something more resilient such as a cut pile carpet with a high tuft density.

Fiber
The fiber of the carpet also affects performance. Carpeting can be made from a variety of different fibers such as nylon, which is known for texture retention and durability, to wool, which is popular for its luxury and flame retardant characteristics.

Style
There are so many choices to make when buying new carpet for your home. The two main types of carpet are loop pile and cut pile. Different styles will be better suited to different rooms depending on foot traffic and decor.

Construction
Carpet can be constructed in many different ways. Carpet characteristics such as the tuft density, twists per inch (TPI) and pile weight can affect price, appearance and performance.

Carpeting Know-How
Do you want cut pile or loop pile? The best way to make a selection is to acquaint your self with all the carpeting terms. The more you know about carpet, the easier it will be to find the style that's right for you.

R2X Stain Resistance by Shaw

Shaw first introduced its patented and exclusive R2X™; Stain and Soil Resistance system in 2001 after years of research and testing. It quickly became the industrys fastest-growing protective carpet treatment. Its been hailed as a new generation in carpet technology and is as much of an innovation today as the first carpet stain and soil treatments were twenty years ago.

R2X is the industry's most innovative carpet stain and soil repelling system and the product of years of research and testing. Shaw's patented and exclusive R2X system goes beyond conventional repellents that only protect the surface of the carpet. With R2X, carpets are armed with total fiber coverage, offering complete protection from the top to the bottom of the yarn. This total fiber coverage offers unprecedented protection against household spills and everyday soiling. With R2X' spills that reach the base of the yarn don't penetrate and wick back to the top as they do with conventional solutions.
Need Additional Information?
Call us today 818-500-8354
Carpet Terminology & Features
Pile Weight
When considering the pile weight of your carpet, the heavier the better. Pile weight in carpet refers to the ounces of yarn per square yard and is comparable to the "thread count" measurement in cotton sheets. Therefore, carpets with a heavier pile weight are considered more luxurious and plush.

Tuft Density
Tufting refers to the process of inserting yarn into a backing material. It's the most popular method of constructing carpet. Like the pile weight in your carpet, tuft density varies depending on the style and quality of the carpet. If you are looking to install carpet in high traffic areas, such as a family room, or hallway, look for a carpet with a high tuft density.

Twisted Yarn
If you look closely at your carpet, you will see that the yarn is twisted together. The twist is measured by the number of turns per inch. The durability and performance of carpet is greatly affected by the rate of twist of the yarn. Most carpets have 2.5 – 6.0 twists per inch (TPI). Carpets with a higher TPI maintain better texture and are considered more resilient.

Cut-Pile
This style is created from yarn that's attached to the backing and then cut at the top. The pile can be cut deeper and thicker to create more luxurious carpet. Cut pile carpets can sometimes retain more dirt than other styles of carpet and over time, thicker cut pile styles can become crushed from furniture and foot traffic.

Level Loop
With level loop carpet, the yarn is looped over. Level loop carpet is good for high-traffic areas such as stairways or the den. Densely made level loop carpet does not have many crevices for dirt to sink into making it easier to vacuum up dirt and debris.

Multilevel Loop
Multilevel loop is the opposite of level loop carpet. Carpet is constructed by having both long and short yarn loops. This creates a more textured appearance in carpet. Many consumers appreciate the beauty of multilevel loop carpeting, but one thing to consider is that the shorter loops can make vacuuming more challenging than level loop carpet.

Berber Carpet
Berber uses thicker yarn made in the level loop fashion. Berber-style carpet can be made from any type of yarn, but true Berber carpet is always made of wool. Berber or Berber-style carpets make great choices for family rooms and other high-traffic areas.

Carpet Padding
Carpet padding goes underneath the carpet and it is a blend of foam, rubber and other materials. Carpet padding is important because it helps your carpet stand up to the wear and tear of daily use. Therefore, the quality of your carpet padding is equally important as the quality of carpet you choose. Higher quality carpet padding also enhances the comfort and durability of your carpet, so consider buying the best you can afford.
Carpet Types
There are many different carpet types to choose from. Each has a distinctive appearance and varying performance characteristics. Click below to learn more about carpet styles and trends.
Brands We Carry